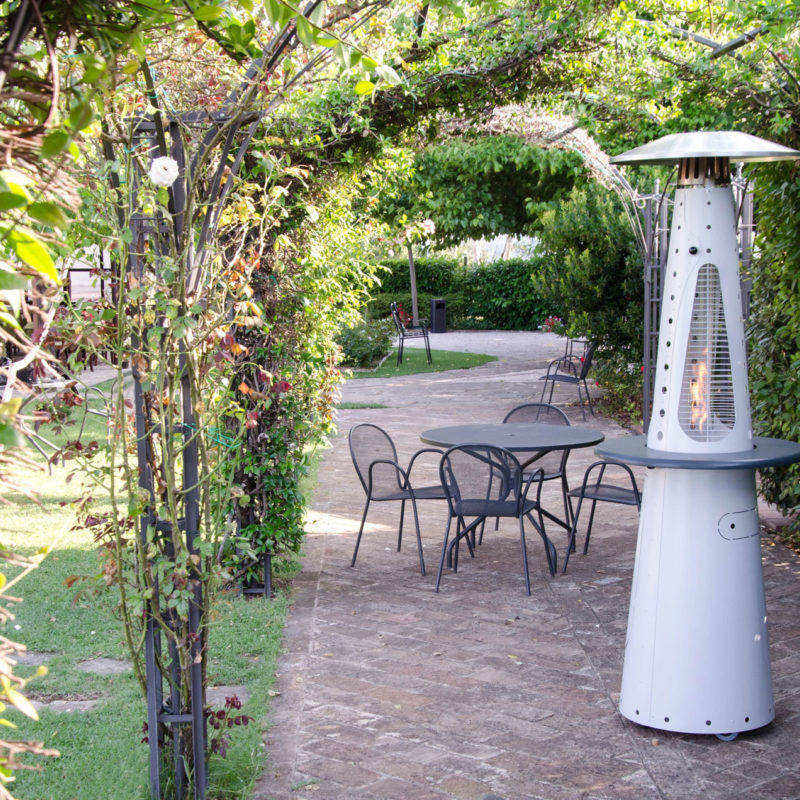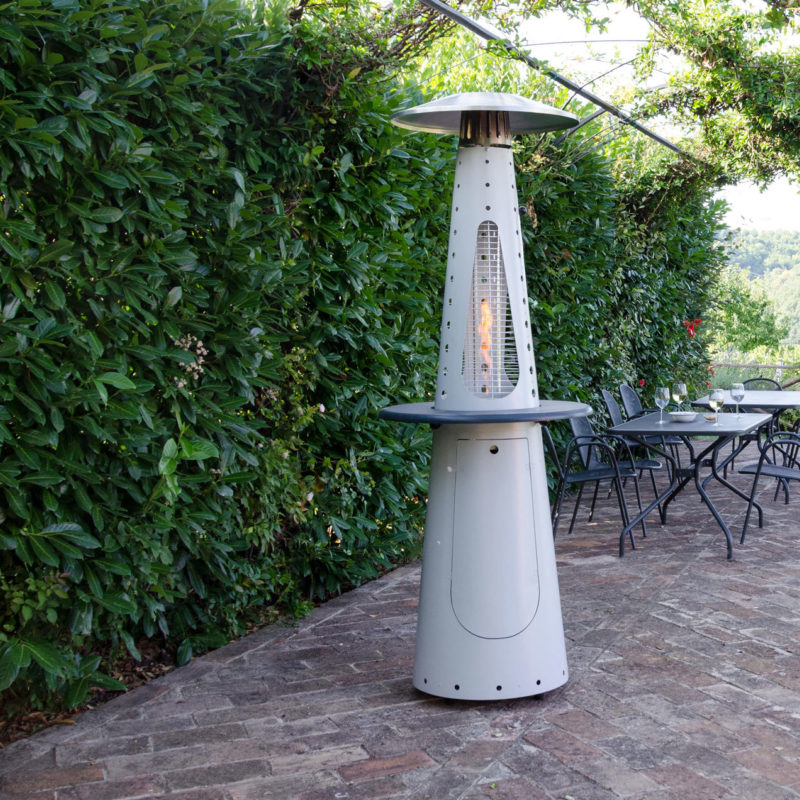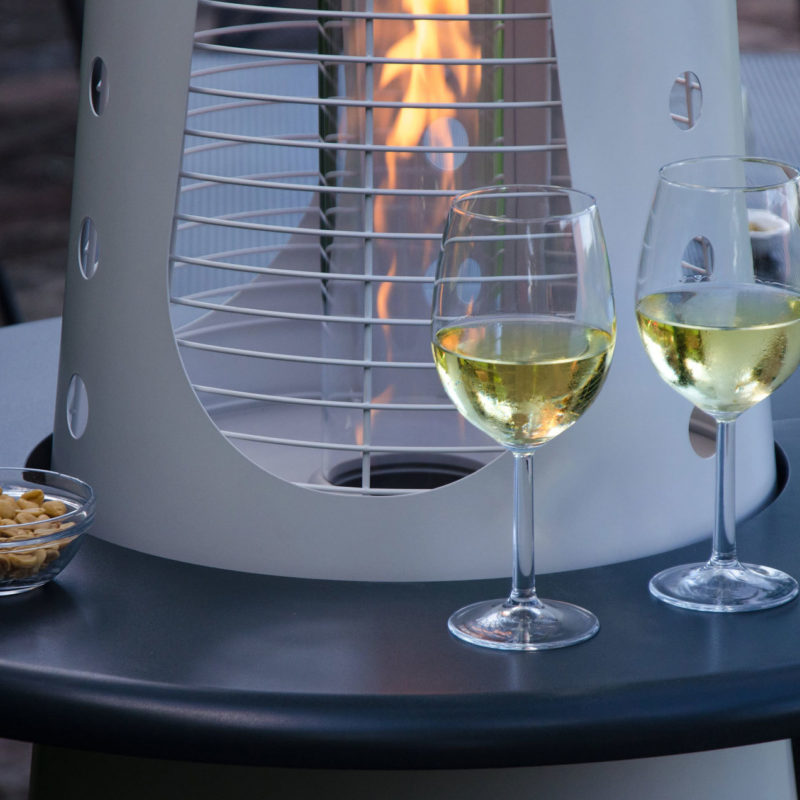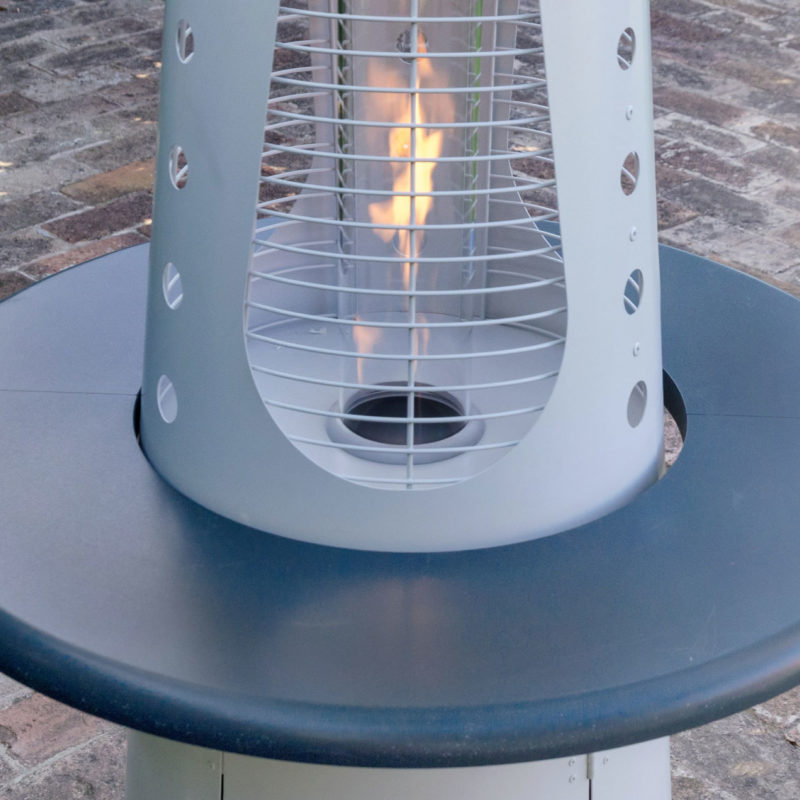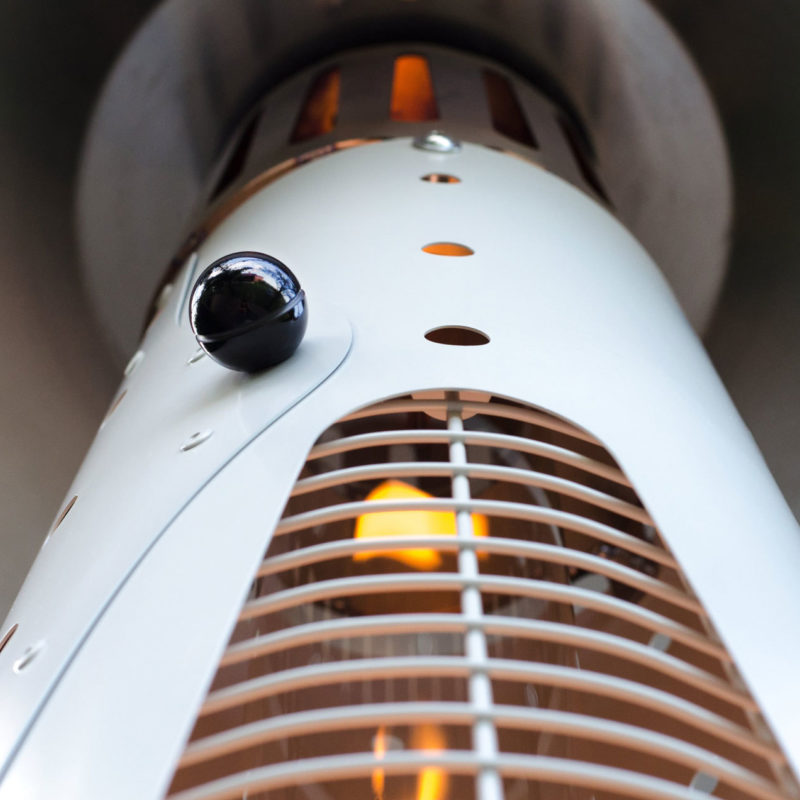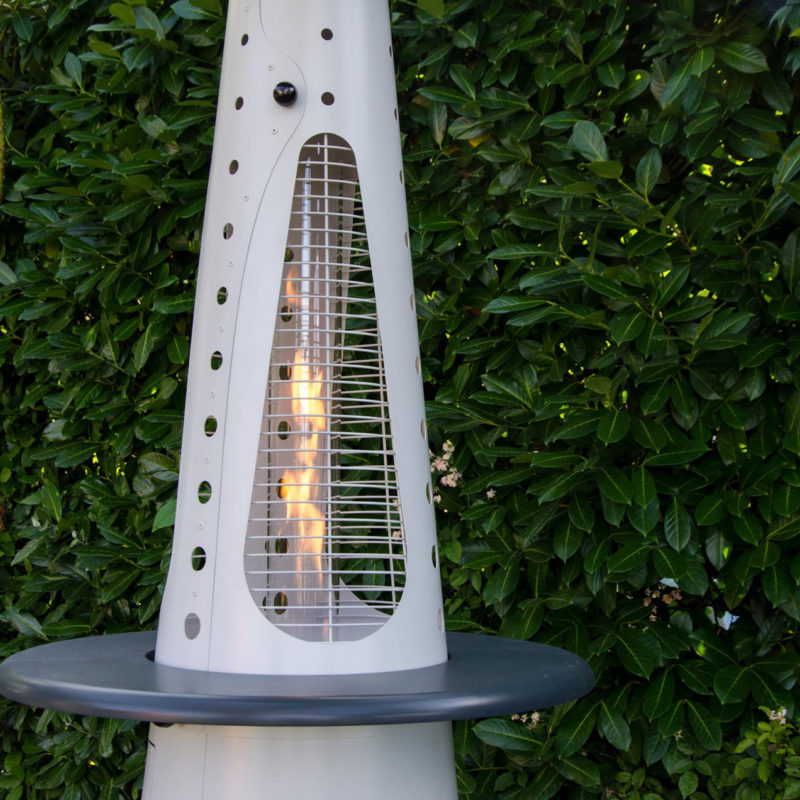 Product details
Structure: Painted steel
Hat: Aluminum
Burner: Manual
CE approval: EU Regulation 2016/426 and UNI EN 14543: 2017
Fuel: LPG (G30 / G31)
Installation: Dry exterior
Width: 60 cm
Depth: 60 cm
Height: 225 cm
Packaging: 72x105x125 (h) cm
Caloric power: 11 kW
Consumption: 800 g / h
Hair (ø): 70 cm
Heated area: 20 sqm
Weight (without cylinder): 44 kg
Hugfire Lite
Movable painted steel decorative heater
Body Color: (painted galvanized steel)
---
Hugfire is an outdoor heater with a high exposed flame able to accommodate people around it, attracted by the light and heat of the fire.
Born from the idea of ​​a hug, which envelops and protects the flame, Hugfire at its top features a large aluminum hat that refracts the heat downwards for the people around it.
Hugfire is equipped with solid wheels to facilitate handling and the lower part of its conical shape contains the supply cylinder, the compartment of which is accessible by means of a practical and large door.
The steel structure composed of only two parts for a simple assembly acts as an envelope for a flame, contained within a glass and visible from every position thanks to the openings in the upper part.
Two elegant colors allow Hugfire to adapt with sobriety to any environment, creating an atmosphere of well-being that illuminates and warms situations of sharing, conviviality and hospitality.
The possibility of installing a circular table around the heating body allows you to enjoy a heating solution around which to accommodate people both standing and sitting on stools.
ATTENTION: Correct maintenance is essential to keep the properties and functionality of the product intact over time.
---
Details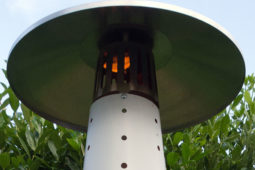 The wide lower compartment, which can be accessed through a handy hatch, is designed to contain LPG tanks up to a 20 kg capacity while giving shelter to the burner body.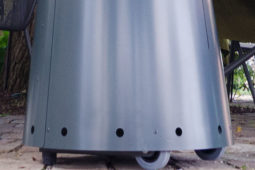 Protection grilles, coming with the same colour of heater's body, provide for maximum safety degree and can be removed for maintenance routine.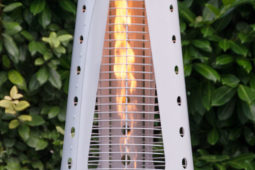 The base built-in wheels and the knobs to be used as gripping points allow for easy handling by slightly tilting the heater.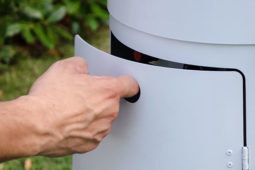 The aluminium hat reflects the heat released by the flame downwards, thus creating optimum comfort in every environment.
---
Accessories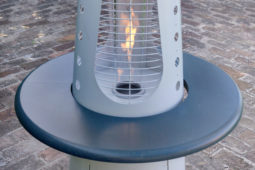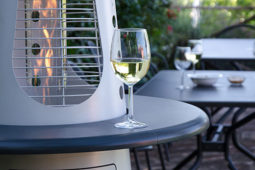 The round table (optional), available in two different colours, can be easily mounted onto the heating cone frame by means of three anchorage points in the upper part of the cone.