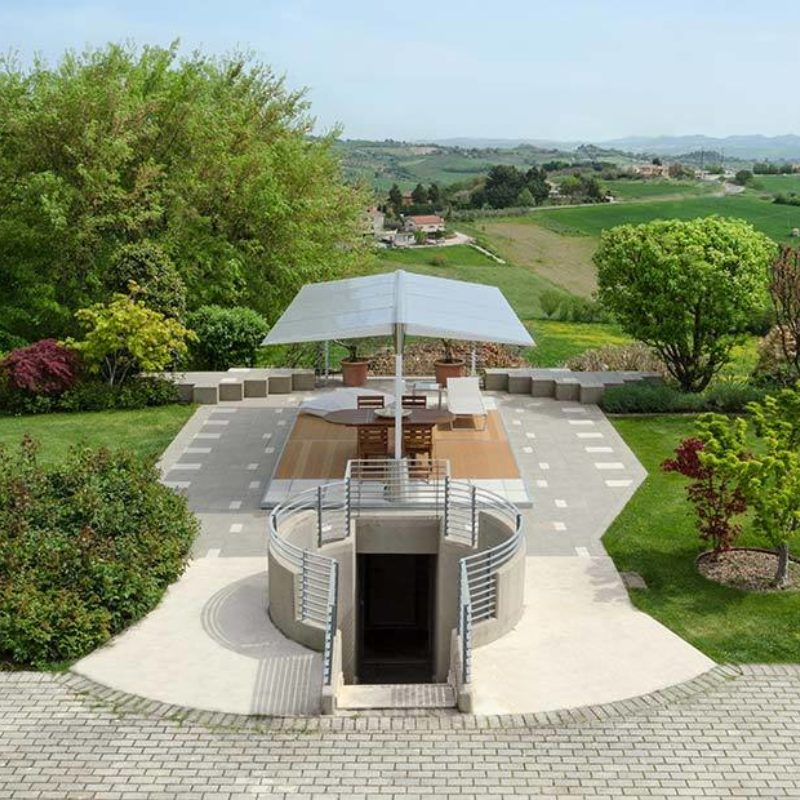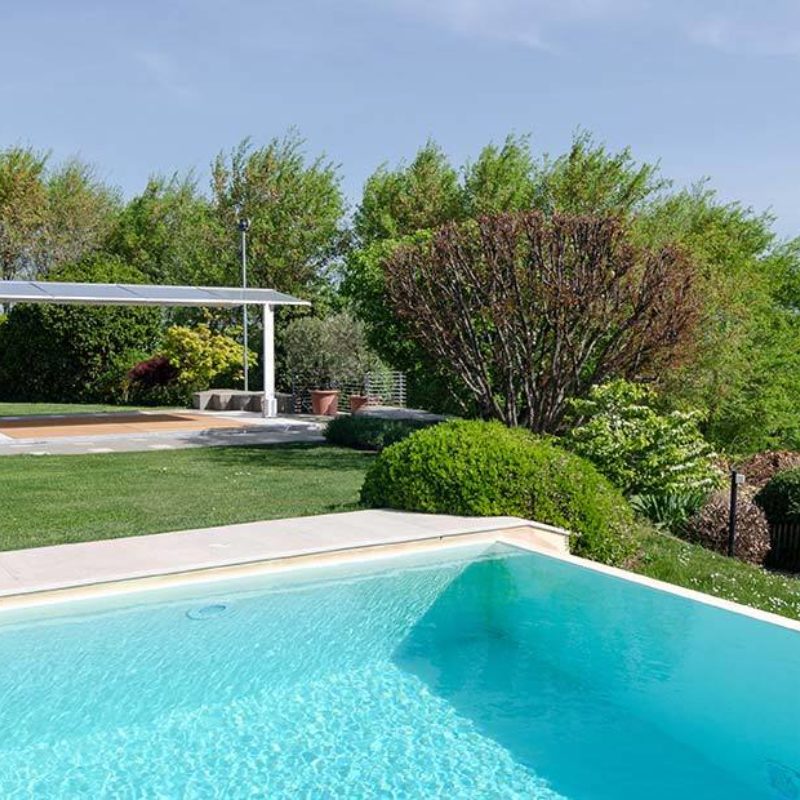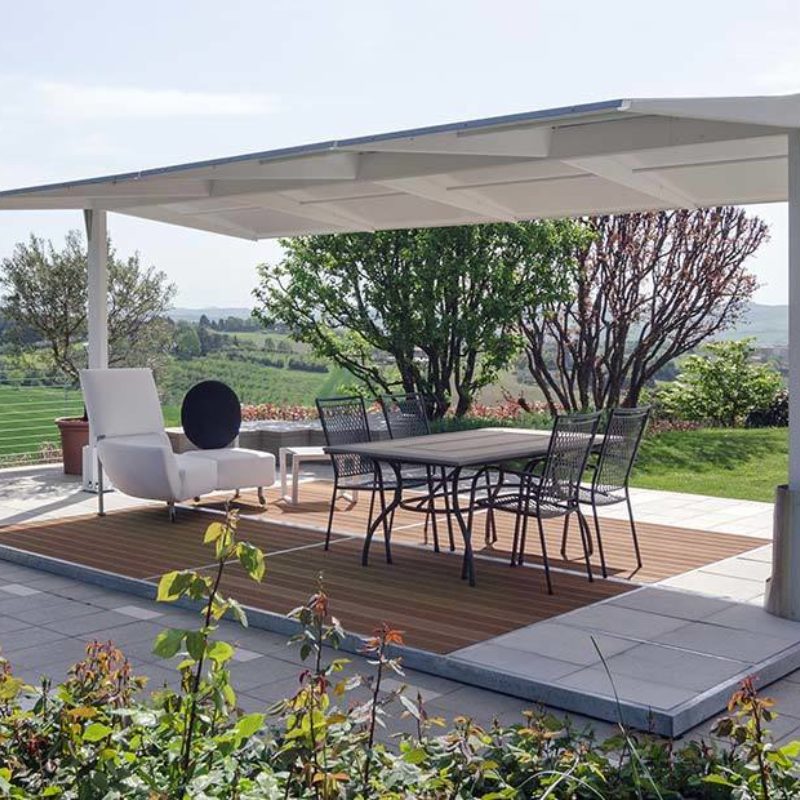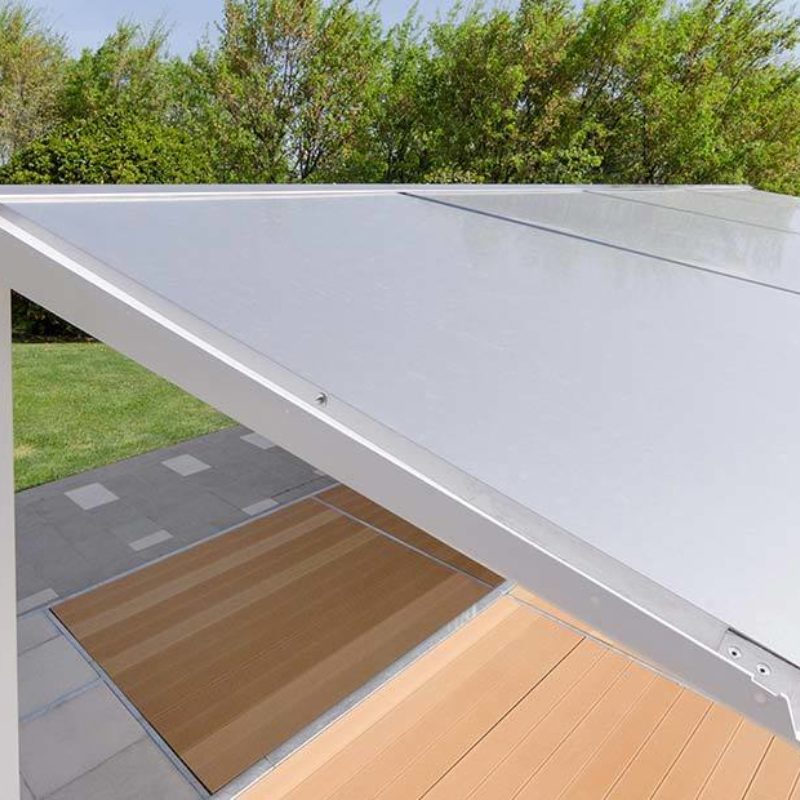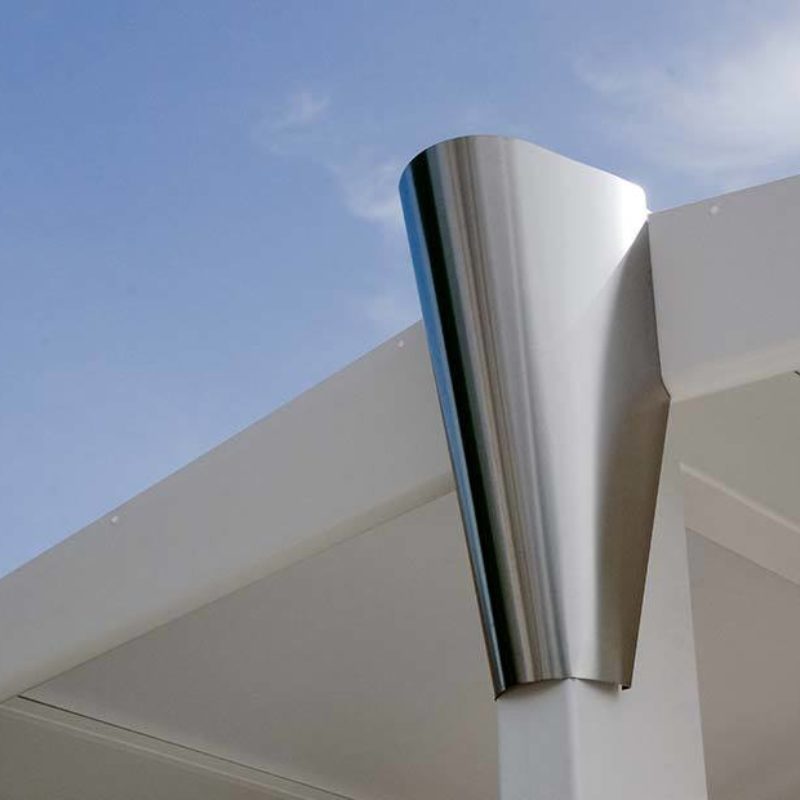 Structure: painted steel (material and colors)
Flooring: stoneware, stenw finish (materials and colors)
Flooring: composite wood (material and colors)
Roofing: aluminum and polyethylene panels (materials and colors)
Product details
Airoof Structure: Stainless steel, Structural steel, Cataphoresis / painted
Decorative supports: Painted steel and stone
Airoof cover: Aluminum
Installation: Dry
Structure depth: 385cm

Structure width: 500/740 cm
Max structure height: 270 cm
Coverage height: 226 cm
Weight: starting from 550 kg
Airoof Full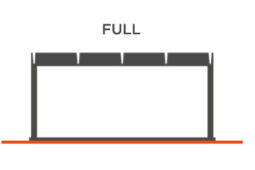 The self-supporting modular pergola in steel and aluminum
---
Airoof is the modular pergola, an environment where linearity and architectural functionality come together to rediscover the pleasure of living your own outdoor.

Modularly expandable, Airoof is available in three models and different finishes that allow it to integrate harmoniously into any context.

A light architecture, open to the enjoyment of the beauty of the landscape and the view of the surrounding places, Airoof is the outdoor solution for comfort in conviviality.

Airoof FULLis the completely self-supporting pergola composed of a paved platform from which two columns rise, connected to each other with a steel beam. The roof is made of aluminum panels resistant to atmospheric agents, while for the flooring the solutions can be customized in the choice of wood, ceramic stoneware or stone. All finishes and equipment are a guarantee of durability over time. The entire structure is designed for a secure static on the ground and built with materials chosen for solidity and durability in order to guarantee a wide freedom of use.

Unlike normal gazebos or existing outdoor structures, the Airoof pergola in the Full version is completely removable and self-supporting, not requiring any anchoring to the ground. In this way, Airoof Full does not constitute an urban volume, allowing for a simplified installation without particular authorizations for constructions.
---
Details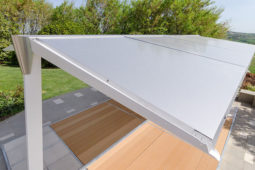 The stratified aluminium cover with thermal insulating core reflects sunlight, thus ensuring full comfort even on the sunniest days.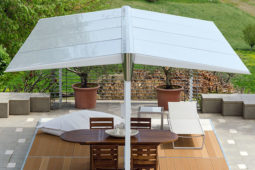 The painted steel frame is enriched with finely worked stainless-steel elements giving Airoof its unique design.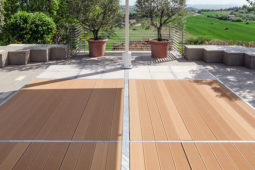 Detail of the Airoof Full platform in composite wood and stone-finished stoneware, both available in different colours.
---
Accessories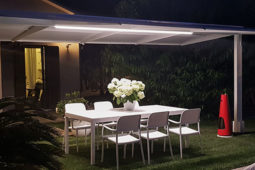 The Airoof beam-mounted LED kit provides for an excellent lighting of the ambience below.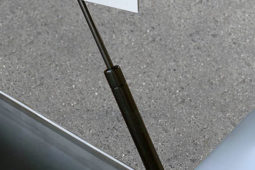 The Airoof cover with its pneumatic mechanism provides excellent ventilation and top-notch comfort..